(EC) Letterhead
titleelemeeentratingelemeeentpriceelemeeentexcerptelemeeentquantity-buttonelemeeent metaelemeeent
Description
Get creative and give your business a unique one-of-a-kind letterhead that is sure to get your business noticed.
Choose from any of our unique paper types and standard letter size stationery to create the perfect letterhead, complete with suitable prints.
Our premium quality design adds just the right touch to any communication you need to send.
Print Colour:
Select from our standard color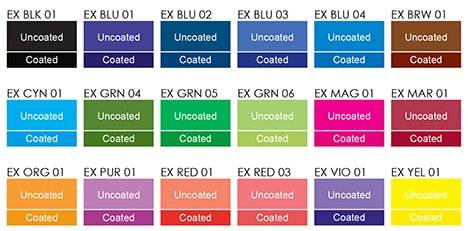 Print Side:
Single
Actual Size:
210mm X 297mm
Acceptable File format:
(.pdf, .jpg, .ai)
Cut-off Time:
3:00 p.m.
You MUST download and use the correct Product Size Templates to prepare your artwork. These templates do not contain any designs. They are specific application files which include predefined guide-lines indicating bleed, safety, and trim lines. Preparing artwork in your own template may not meet our sizing specifications and may be rejected. These templates can help eliminate artwork setting error.
Download Template (*.ai)
There are many ways to get your design done economically:
Engage a freelancer via Fiverr (most of the services are USD5 only), or
DIY your design via Canva (its free and there are tons of templates to use). However there are some little detail to take note (very simple one)
Notes when designing via Canva:
Enter the actual dimension of the print.
Remember to

show print bleed

(File > Show Print Bleed).
When done,

download PDF Print

with Crop marks and bleed checked.
Upload this pdf to us when placing orders.
Disclaimer: Expressprint is not related nor affiliated with canva.com. Should you need further assistance, contact Canva directly.