(EC) Hand Fan
titleelemeeentratingelemeeentpriceelemeeent
RM0.00
excerptelemeeent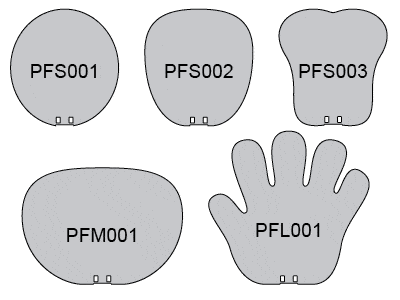 quantity-buttonelemeeent
Upload print-ready file (up to 20mb)
metaelemeeent
Description
Are you looking for the perfect souvenir that is both stylish and practical? You can get your custom printed fancy hand fans at affordable prices.
Made from premium, durable art card material, these hand fans are printed to perfection and bring your designs to life.
So whether you need it for personal use or as gifts to others, these hand fans are perfect for you.
Printing:
Full Color (4C)
Type:
Fan Handle:
115mm  X  26mm (Black)
Acceptable File format:
(.pdf, .jpg, .ai)
Cut-off Time:
3:00 p.m.
You MUST download and use the correct Product Size Templates to prepare your artwork. These templates do not contain any designs. They are specific application files which include predefined guide-lines indicating bleed, safety, and trim lines. Preparing artwork in your own template may not meet our sizing specifications and may be rejected. These templates can help eliminate artwork setting error.
Download Template (*.ai)
There are many ways to get your design done economically:
Engage a freelancer via Fiverr (most of the services are USD5 only), or
DIY your design via Canva (its free and there are tons of templates to use). However there are some little detail to take note (very simple one)
Notes when designing via Canva:
Enter the actual dimension of the print.
Remember to

show print bleed

(File > Show Print Bleed).
When done,

download PDF Print

with Crop marks and bleed checked.
Upload this pdf to us when placing orders.
Disclaimer: Expressprint is not related nor affiliated with canva.com. Should you need further assistance, contact Canva directly.