Description
Are you starting out your business and need a customised bill book or are you looking to upgrade your bill book?
You can get beautifully printed high-quality bill books to suit your taste. They can also double as invoices and notepads.
Available in different colours, sizes, and binding types, these custom bill books are perfect for all your personal and commercial needs.
Type:
Perforated Book Form – Size stated includes spine, tear out paper size will be 2cm smaller
Pad Form –  Tear out paper size will be stated size (like foolscap pad)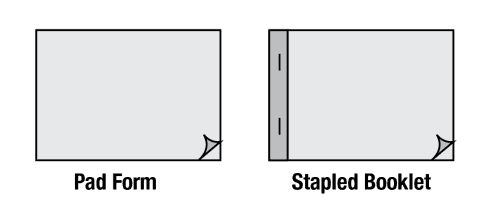 Acceptable File format:
(.pdf, .jpg, .ai)
Cut-off Time:
3:00 p.m.